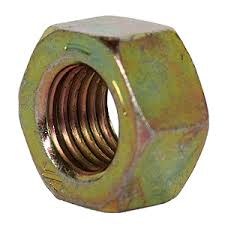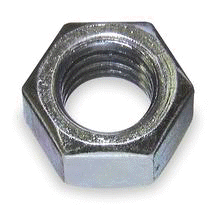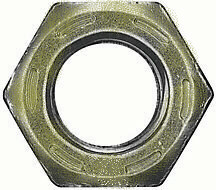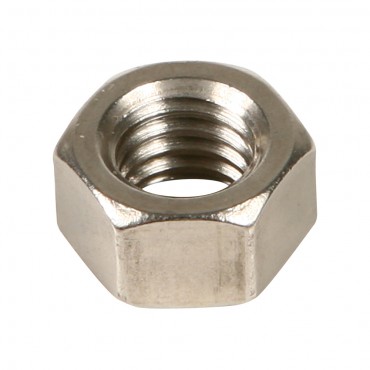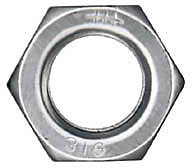 HEX NUTS - A six sided nut.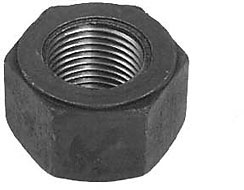 HEAVY HEX NUT
A heavier pattern version of a standard hex nut.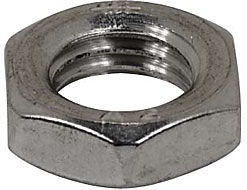 JAM NUT
A hex nut with a reduced height.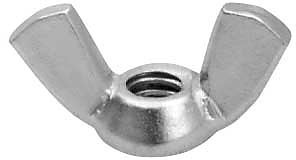 WING NUT
A nut with 'wings' for hand tightening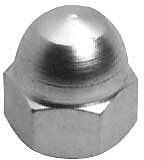 CAP NUT
A nut with a domed top over the end of the fastener.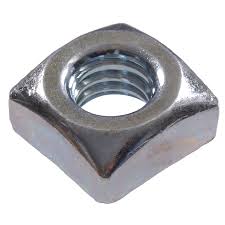 SQUARE NUT
A four sided nut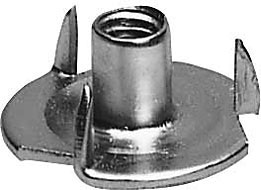 TEE NUT
A nut designed to be driven into wood to create a threaded hole.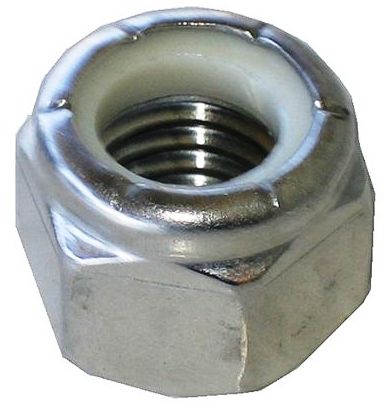 NYLON LOCKNUT -
A nut with a nylon insert to prevent backing off. (aka - Nylock)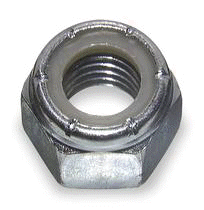 NYLON INSERT JAM LOCKNUT -
A Nylock nut with a reduced height

PREVAILING TORQUE LOCKNUT
(STOVER L-9)
A distorted thread locknut that uses a deformed section of thread to keep the nut from loosening from vibrations.
FLANGE LOCKNUTS
A nut with a built in washer like flange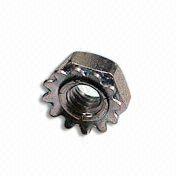 K-LOCK or KEP NUTS
A nut with an attached free spinning external tooth lock washer.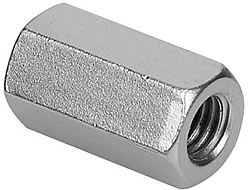 COUPLING NUT
Long nuts used to connect pieces of threaded rod or other fasteners.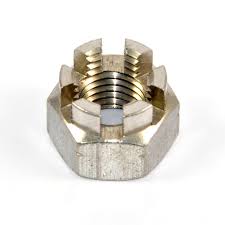 CASTLE NUT
Used in conjunction with a cotter pin on drilled shank fasteners to prevent loosening